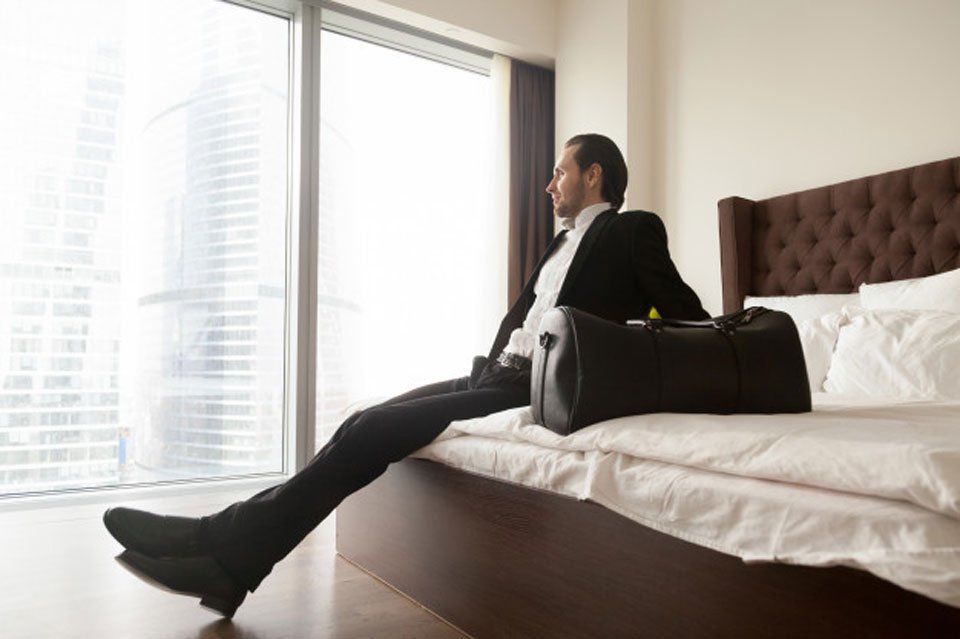 Business travel has grown immensely, and today's business traveller's checklist features all the amenities on the list before zeroing in on a hotel. What distinguishes the business traveller from the leisure one? What are the additional services that a business traveller look out for that ends up in choosing a particular hotel ? We believe the following are the 5 mission-critical factors that a business traveller looks for while choosing business hotel accommodation in a city like Kolkata.
1. Accessibility to the rest of the city
Most often being short on time, the business traveller seeks accommodation that saves commuting to and from the airport, as in most cases the business travel objective would entail a schedule-packed day. Being centrally located and well- connected to the rest of the city, is another feature that adds to the comfort quotient for the business traveller.
2.   Hassle-free Online Connectivity (Read Wi-Fi)
The world is wired on the web with wireless connectivity, and functionality without it in the world as we know it, is impossible. The business traveller needs online connectivity like oxygen. It ensures his/her duties are completed efficiently on time directly implying productivity.
3. A Hearty Breakfast
A business traveller unlike the leisure one may not have time to sit and savor delicious delicacies at the start of a busy day. A hearty, healthy and yet light breakfast that keeps their energy going through the morning hours is what they look forward, by default. Most promise a free breakfast at the time of the booking but leaves much to be desired when it comes to the actual breakfast service – be it the dishes or the service quotient. Brisk, efficient and yet warm is the key to breakfast service happiness.
4. Room Service round the clock
Work may stretch into the late hours of the night or might begin in the morning wee hours. A 24-hour room service is just the thing needed to get through the workload. If the hotel features an all-day dining destination, it singularly takes care of everything related to fuel for the business brains.
5. Work-Spaces
Hotels are gradually becoming the hotspots of a new work space culture where you get the best of amenities, comfort and space at your beck and call. The work spaces in this regard could come in the form of tech-stacked conference rooms, private board rooms, a separate set-up in the confines of the rooms, a business centre or carefully chalked out corners in the public areas of the property .
While in Kolkata, Howard Johnson Kolkata, the most popular business hotel near Kolkata Airport offers the business traveller an unrivalled experience. Situated just 3 kilometers from the Netaji Subhash Chandra Bose Airport, it can be reached in a mere 11 minute drive. The property ensures the business traveller and his family will be well-tended for during their time in Kolkata.