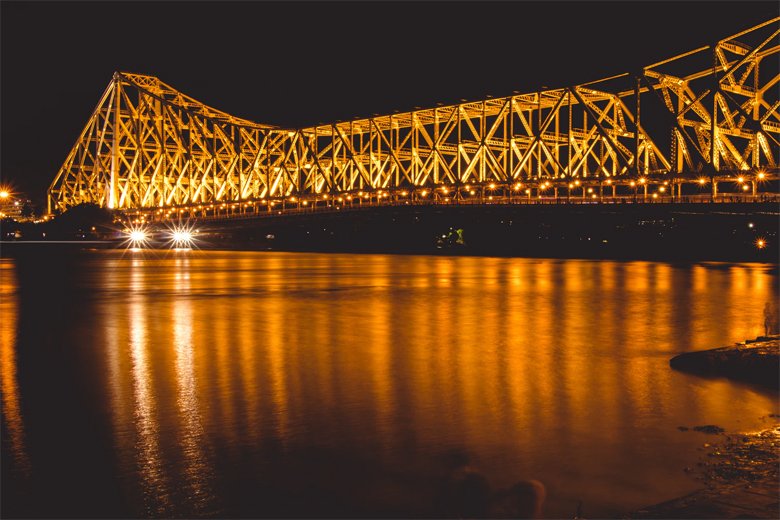 The online conversations, narratives and the ensuing buzz that bloggers and influencers in specific domains is an integral part of healthy businesses. In the food domain, one often wonders at the real reach & visibility, and through that actual footfalls & sales these online curators bring to the actual producers – the food establishments. When it comes to the City of Joy – one of the Top 3 in the country in internet penetration, we delved deep into the digital conversations happening in the city's cyber space to find those evangelists who are actually making a difference through their food stories.
We took a hard look at those whose subject knowledge, level of engagement, visual presentation and narratives make you wait for their next, and the next. We were left wondering about what inspires these food evangelists? Is it something about the city? Is it the food? Or is it the joyous locals ?
Here are the 10 Kolkata Chroniclers of Food, who in our opinion are making a foodistan out of the Kolkata culinaryscape, and are featured in no particular order, of course.
1. Swarnali Sen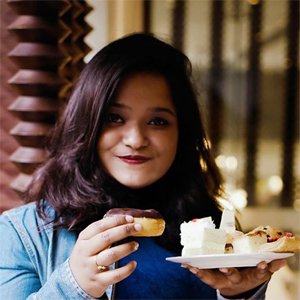 Swarnali Sen, this blogger sure knows all of Kolkata's delicacies. Where can one try the best street food? Which restaurant offers a gastronomic experience like no other? What are the favourite haunts of the locals? Which café or bakery to visit for toothsome deserts? Where can one go for a perfectly stirred cocktail?
Her blog Mostly Hungry Flavors 101 features all of it. Seeing her posts could be a reason to plan that long-postponed trip to Kolkata.

---
---
Follow her on
:


---
2. Rajdeep Bhattacharjee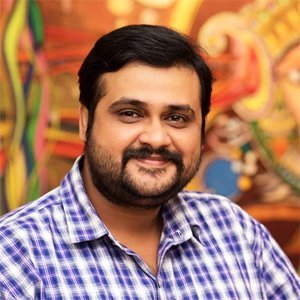 Rajdeep Bhattacharjee a blogger who can sniff good food from a mile. Be it Kolkata or any city that he travels to, his food recommendations are simply impossible to ignore. Apart from food preferences, he keeps his followers abreast with the food happenings and events. His feed sure entices one to experience all that the city has to offer. Beware scrolling through his blog gourmetstravelguide might be the cause of uncalled hunger pangs.

---
---
Follow him on
:


---
3. Anusrea Paul Mukherjee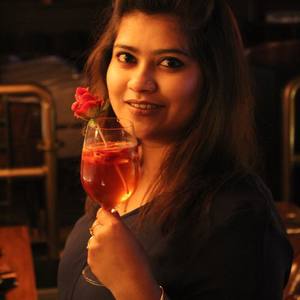 Anusrea Paul Mukherjee and her husband Swarnava Mukherjee are a powerful duo in the blogosphere of Kolkata. Their efforts combined together enlighten the readers of their blog- the Bong Trippers. Scrolling through their blog, you can indeed say they are a match made in heaven. Anusrea being the talker among the two is ably supported by Swarnava's masterful photography. Imparting knowledge on travel, food and fashion their posts are most certainly informative and engaging.

---
---
Follow them on:


---
4. Tanmay Basak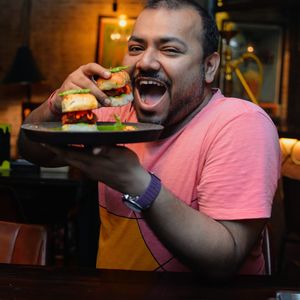 Tanmay Basak's popular food blog is probably the only (?) one that deftly switches between Bengali and English to share food stories, mostly based out of the Kolkata heartland. 'Fascinating Foodie', his popular online destination as a food blog leaves no room for explanation – Zomato ranks it No:1 in the region ! The Foodinista's ( his Facebook Page) is a virtual smorgasbord of stories on flavours, textures and experiences of – what else- food that you want to indulge in. Browse through. Who knows where is recommendations could lead you to – perhaps even discovering a new hangout for life.

---
---
---
5. Munching Monks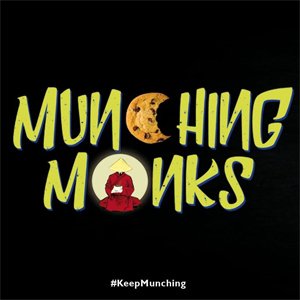 A foodie collective – if one may call it that, founded by Tanmay Basak, the Facebook group Munching Monks, is a group of exclusive foodies which pools together their creative resources to share food stories via the popular social media platforms, and thereby increase the visibility and reach of the establishments, increasing footfalls. They do this via the FB group, its FB page and the individual core team's social media handles. The group features three posts a day, which are affixed with the hashtag #MunchingMonks. The post contents could be home-cooked or outside food. It also encourages its members to engage in dialogue and discuss healthy eating. All in all, it's one stop for all your food information in Kolkata.

---
---
---
6. Luna Chaterjee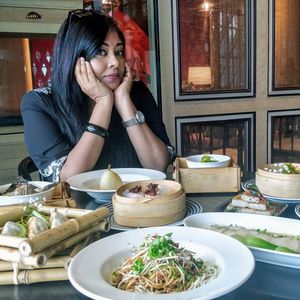 Luna Chaterjee is a gastronome, who channelizes her love for food in her blog madlyfoodlover.
A teacher by profession, her recommendations range from restaurant delicacies to home- cooked meals.
Apart from food, her blog also features excerpts from her travels, insights on Bengali traditions and anything that fascinates her. Hence, its varied topics engages a wide base of followers/viewers.
---
---
Follow her on:

---
7. Triparna Banerjee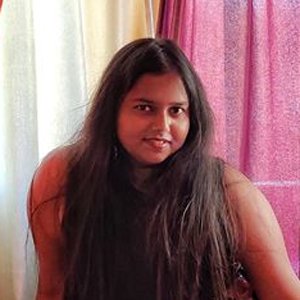 Which city to travel to? What to wear? And where to eat? Triparna Banerjee talks about all of it in her blog. There are many feathers in her hat. She is a blogger cum Luxury Travel Influencer cum Zomato Connoisseur. Her invaluable food, travel and fashion insights are goal-setters for her followers.
From local delicacies to anecdotes from her travels, her posts are signboards indicating 'the good life.'

---
---
---
8. Tanwyee Ray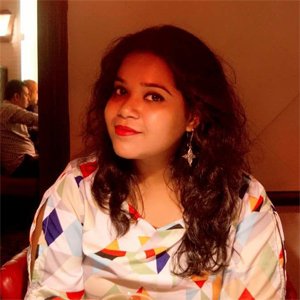 It would be safe to say that Tanwyee Ray' is an incorrigible foodie at heart.And also a movie buff, bibliophile and shopaholic during the rest of the day. Employed at the Food Corporation of India, her intrinsic knowledge and passion on indigenous dishes and the more popular favouries, are frequently updated on her food blog- Foodecstasy.
Besides this, she also sheds light on fashion trends, and travel choices.

---
---
Follow Her On
:


---
9. Saurabh Dasgupta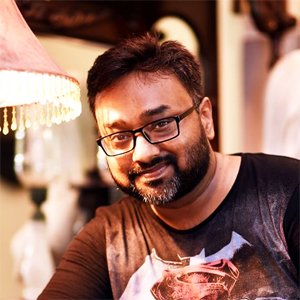 Not everyone has the courage to pursue their dreams- but one go-getter who inspired his followers is Saurabh Dasgupta. A graphic-designer-turned-food photographer, he eventually found his calling as a fashion photographer. Isn't his story thoroughly inspirational? His posts introduces his followers to foods and trends.
His deeply insightful understanding of the domain, be it visual appearance or intrinsic flavours, offers that much-needed stroke of inspiration.
---
---
---
10. Bong Eats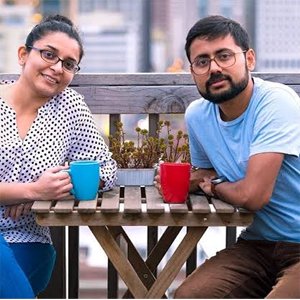 Bong Eats is your online haven for all you wanted to know, learn and practice (by which we mean cooking) the favourites of the Bengali kitchen. The most popular Youtube Channel on Bengali cuisine, it is exactly what the founders – Saptarshi Chakraborty & Insiya Poonawala feature it to be – beautiful, modern and shall we say drool-worthy, finger lickin' videos that document the food of Kolkata. They cook & shoot traditional Bengali recipes prepared in home kitchens, as well as some of the most beloved dishes found in the myriad streets, cabins, and restaurants in the city. Warning, this is one video feed that is truly binge-worthy and addictive for all those who are keen to learn more about the cuisine of Bengal.

---
---
Follow Them On
:


---
If you are munching on your next trip to Kolkata or actively trying to immerse yourself in the beautiful and brilliant Bengali cuisine, including modern variations and versions, these are well-worn pathways to discover Kolkata's culinaryscape. All of them are doing a marvellous job showcasing Kolkata's food experiences. And while you are at Kolkata, where else than to stay at Howard Johnson Kolkata (click to know how you can Save on your next Kolkata trip).

May the magic of Kolkata continue to spread!