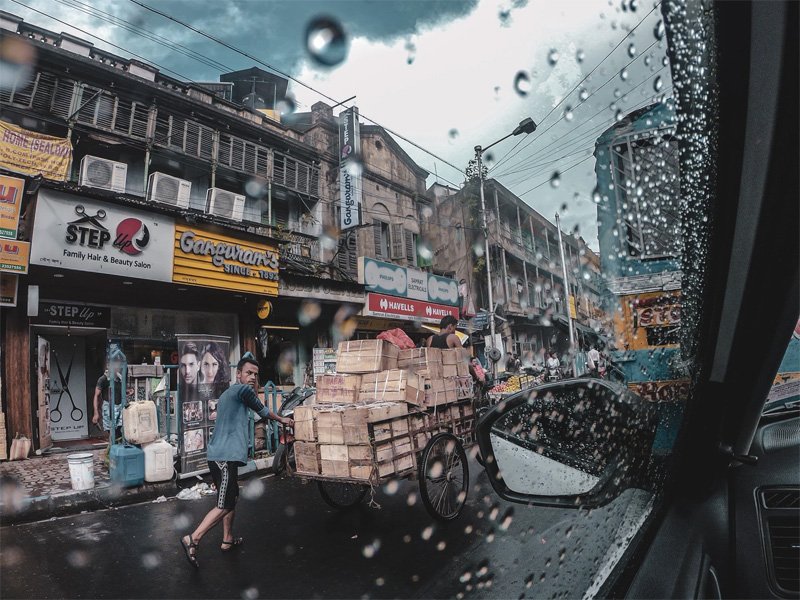 Bengali cuisine is synonymous with fish, which is cooked to perfection. Well-fed ( overfed, according to us) by rivers, there are ample varieties for the daily fill of fish in every Bengali household. Visitors to W Bengal get an exceptional gourmet experience with the fishes that are a part of Bengali cuisine. Amongst the variety of fish served and savored in the region, the one that is equated with soul food of the quintessential Bengali has to be the Ilish(a) or the Hilsa fish – related to the herring, in the Clupeidae family.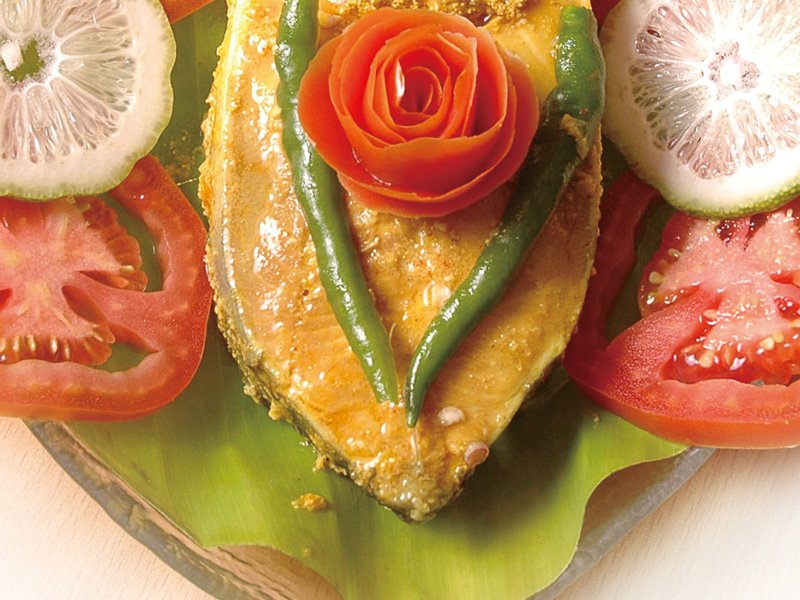 The Hilsa fish has a cultural legacy to it and forms an integral part of the festivities and rituals performed by Bengalis, both on the East ( Bangladesh) and West Bengal. Hilsa purchased in pairs (Joda Illish) is served as an offering to Goddess Lakshmi, without which the ritual is considered undone. Bengali New Year (Pahela Baisakh) is welcomed with the serving of Panta- Illish (Hilsa Fish with rice). For the uninitiated, maneuvering through the exceptionally 'bony' ilish fish is an art in itself which most in W Bengal have mastered to perfection.
It is the Bengal monsoon that brings with it the 'Ilish season', simply for the fact that the fish tastes the best during the monsoon.
Succulent and soft, the Hilsa is rich in essential Omega 3 fatty acids. On last count, both sides of the 'Ilish' legacy, East & West claim to have over a 100 ways of preparing its soul food, and counting. The Hilsa, though a tropical seawater fish is available in plenty during the monsoon. Hence the onset of monsoon has locals and restaurants, dole out fish delicacies prepared with Bengal's favourite delicacy. If you happen to be a fish lover, and visiting Kolkata during the monsoon, consider yourself blessed.
Treat yourself to the best Hilsa Fish fest this Monsoon
This monsoon, allow us to serenade you on a special gastronomic journey dedicated to Bengal's soul food d'ilish'iousness at Nest, the best Bengali restaurant in Kolkata.
The Hilsa food festival has a special menu that also has complimentary soft drinks. Pan-fried,roasted, grilled, deep-fried – have it the way that suits your preference.
What is more, you could Choose 3 Dishes & get 1 Free ! (Complimentary Soft Drinks Included).

Available for Lunch & Dinner.