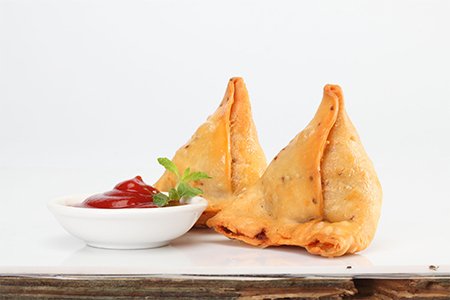 What is the one experience that you missed the most with the restrictions imposed in this pandemic? Wouldn't savoring those lip-smacking chats on the street side make your evenings unforgettable? It's been a while but stop feeling forlorn because Howard Johnson Kolkata presents you with the street food of Kolkata in its street food festival, 'Chit Chaat Gali.'
As a result of these challenging times, there is heightened importance on safe cooking and safe dining. The air is thick with fear even despite the restrictions being lifted in Unlock 5.0. Your safety is our first and foremost concern. We abide by the Covid- 19 safety protocols in each phase of cooking and serving formalities. Packed with taste and flavor the food is prepared keeping in mind your safety. All the dishes at Nest are prepared in a healthful way in a disinfected and sanitized kitchen.
A Sneak Peek into our Safe Kitchen
Our chefs take the necessary precautions and don masks and gloves at all times. Even the vegetables are treated with caution by rinsing in 5 ppm Chlorine and potable water prior to storing it. The Payment procedure is digitized and the food is served bearing in mind the 'social distancing' factor.
Street Food Menu- Our Specials
The tangy chats, the butter ladled pavs, the Classic Kolkata Chicken Rolls, and other street side favorites that Kolkata is famous for- What will you pick? Devour the street food of Kolkata in Nest. What makes the experience all the more delightful is the beverage that is accompanied with each dish.
Along with the customary garnish we check on safety. Besides the mandatory salt sprinkle, we assess the quality. The tastefulness of the food is a result of hygienic and mindful preparation.
Stop craving, come, and indulge 😍 in a feast 😋at the most amazing Street Food Festival in Kolkata.