4 Benefits of Booking Direct with the Best Hotel near Kolkata Airport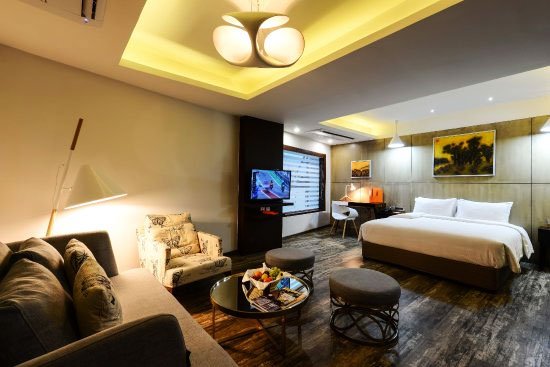 You would be surprised at the value that a direct booking with the hotel of your choice can bring to your entire travel itinerary if you are a business traveler, and better still if you are on a weekend getaway of a family getaway at short notice.
There are always reasons why prospective hotel guests and travelers gravitate towards OTAs, the chief one being the discounted pricing that they offer which is a powerful hook – the gratification quotient can be really high.
But what one fails to understand is the fact that the pricing is offered by the 'vendor' for reasons of its own and can have lots of hidden clauses that can really turn the whole aspect of "discounted pricing' on its head. The hotel, on the other hand, completely owns your experience and has the capability and means to truly customise it exactly to your wishes, making your stay an exceptionally memorable experience. Here are 4 key compelling reasons why you should make it a habit of booking directly with a hotel, in this case, Howard Johnson by Wyndham Kolkata, the city's popular option as the best hotel near Kolkata airport.
Better Pricing ( More Bang for your Buck)
The hotel is able to give you a Best Price Assurance since it has complete ownership of all the elements that go to constitute your room booking price, and hence can give you great add-ons as you book direct. This could be anything from complimentary soft drinks along with your dinner at the restaurant, to a marked discount on the room pricing to extra bonus points on the hotel's Loyalty program – each one of them adding a little more joy to your stay experience. No OTA can match this.
A Better & More Personalised Experience
Booking directly with the hotel gives you a direct connection with the hotel team who will pull out all stops in ensuring you get the best personalised experience as you stay with us. Don't get us wrong. We are committed to bring a smile to every guest at Howard Johnson Kolkata, but it is always a joy attending to special room requests that come with direct bookings. The happiness on the guest's face is the greatest reward.
Direct Bookings means More Flexible Bookings
This goes without saying. Unlike the 'discounted' bookings that are offered by the OTAs that come weighed down with its own bundle of conditions. When you book direct with Howard Johnson by Wyndham Kolkata, We try our level best to keep penalties and cancellation fees out of the property and donot give up until we explore all options to modify your stay with us in Kolkata. As you can see, the benefits of direct booking with the hotel far outweighs every other mode.
The Planet's largest Hotel Loyalty Program Benefits
Recently named the number one hotel rewards program by readers of USA TODAY, Wyndham Rewards® is the world's most generous rewards program with more than 30,000 hotels, club resorts and vacation rentals worldwide. Designed for the everyday traveler, members earn a guaranteed 1,000 points with every qualified stay and may redeem points for a wide-range of rewards, including free nights at any of more than 8,000 hotels or tens of thousands of club resorts and vacation rentals through partnership with Wyndham Destinations. Earning bonus loyalty points as you book directly or additional incentives as a member of Wyndham rewards – there is never a dull moment as you book directly with the best business hotel near Kolkata Airport.
Travelling to Kolkata ? The Benefits of Booking Direct with us outweigh everything else . Also, get a chance to Win something exciting!