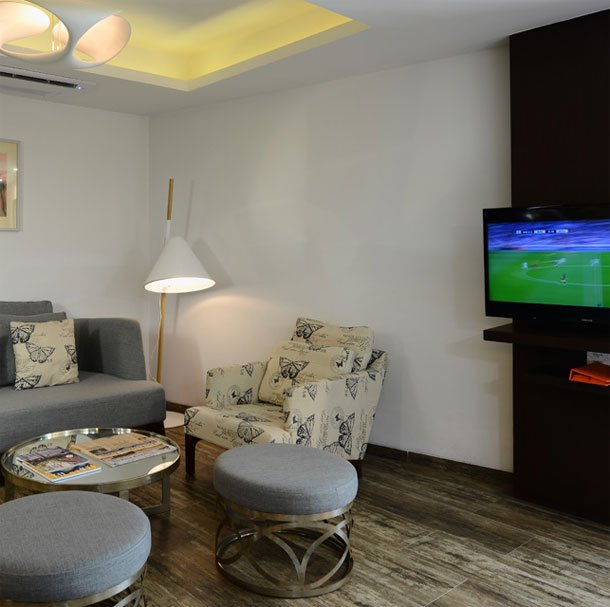 Unwind in the Exquisite Comfort of HoJo Hospitality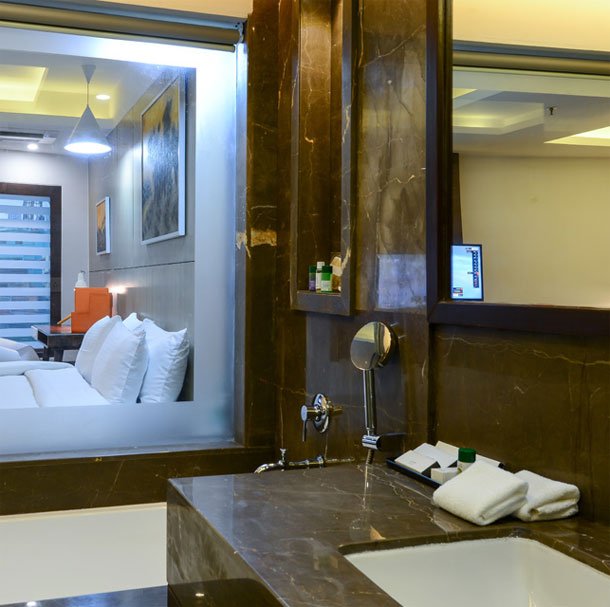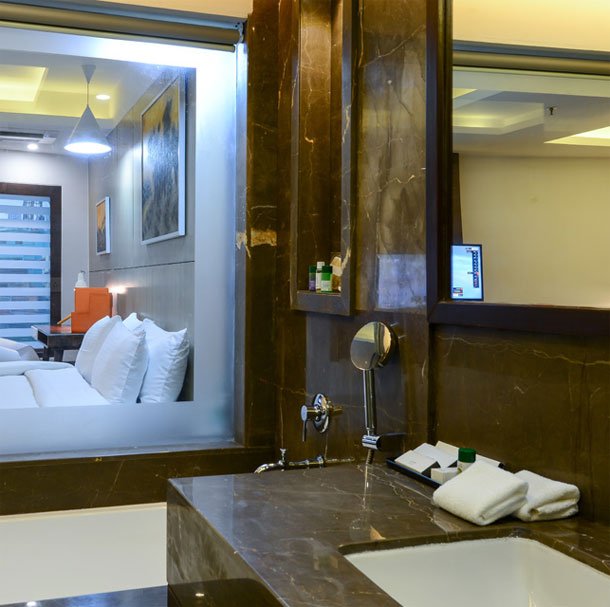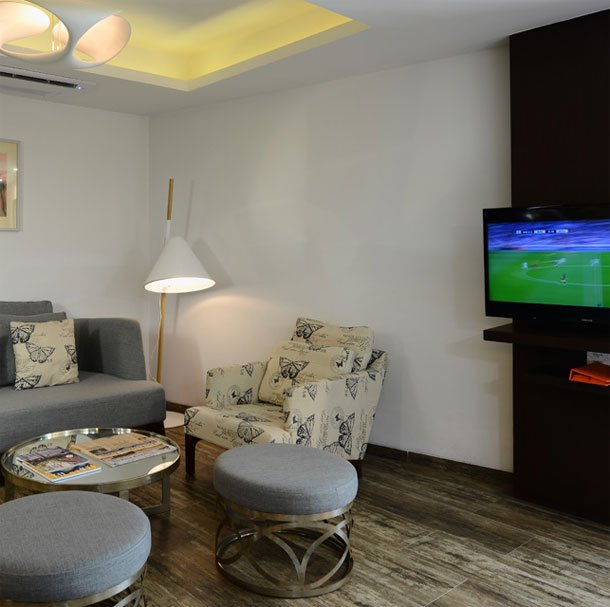 Amenities in this Room
Free WiFi
Premium toiletries
Coffee/Tea Maker
Flat Screen Televisions
Hairdryer
Cribs Available
Bathtub With Shower
High Rise Study Table
Iron Box
Mini bar
Premium Towel
Room Telephone
Here are some more reasons to come stay with us

Perfect place for Business travel Most effective and efficient staff , very much helpful and co operative . Hats of to the guys for promt service , must thanks to the front desk guys . Rooms are good and properly clean . Airport just in a click . The drivers are the asset of the hotel.



A Fun Experience On 6th July we went for a family get together. We were 20 people and we had a great time. Staffs are cordial, helpful and very assisting. The food was great. We went for buffet dinner. The spread was just adequate. It will not confuse you with choices yet will provide a variety. The taste is satisfying and beautiful. The ambience is good and the wall decor is great. It was a nice experience @HoJo... Thanks 🤗



Excellent experience at Howard Johnson especially food.. Hello all,
I have visited kolkata on official tour.
Hotel Howard Johnson is only 4 Km from Airport. Room tarriff is also attractive.
They provide best of their hospitality to entertain customer. Here the rooms are also up to a Markable standards. Their rooms service and especially food is amazing. I give 4.7/5 for cleanship, and 4.9/5 for food. Basic amenities provided by them are also attractive. Here you can find Business centre for your official work/ free internet/ printouts and other support which is normally not available at other hotels in this range. I suggest you all, if you are planning to visit kolkata then you must experience the great hospitality and I say again the food especially.


Book Direct with Us and Get these 8 Exclusive & Fantastic Benefits
Let Us Help You Make that Direct Booking
With every single booking directly made with us, here are our 8 exclusive & fantastic value additions you get for your stay.
This is over and above the fabulous dining offers that is on at the best hotel near Kolkata airport, and not available anywhere else.
8 Benefits as you Book Direct with Us
Free Sandwich & Welcome Drink
The Lowest Price Guarantee
1 FREE MEAL over and above Breakfast OR One-way Airport Transportation
The Most Flexible Cancellation Terms – You can cancel directly with us up to 24 hours prior to arrival without penalty charges, except for all advanced purchase rates and prepayment rates.
No Hidden Costs, Booking or Service Fees – Many travel sites charge extra fees for bookings; we do not.
Easy to Make Changes to your Reservation – Contact us directly if you want to make changes to your reservation to ensure changes are made accurately.
Priority Consideration for Room Requests – Talk to us directly to receive the legendary HoJo experience.
Knowledgable & Dedicated Reservation Specialists – Our professional Reservations team will provide you with a personalised service and ensure we take care of you. If you have any questions, we are ready to assist you immediately.
Use This to Book Direct. Let us take care of the Rest.
Our Junior Suite is for the indulgent traveller
The lush, dark yet vibrant shades of the bedroom, beautifully complemented and accentuated by the toned furnishings of the living area projects a space of exquisite comfort, designed to cater for both the business and pleasure traveller. If you are looking for the finest suite room accommodation near to Kolkata airport or for the city , expect nothing less but world-class hospitality at Howard Johnson by Wyndham Kolkata's Junior Suites.
Each Junior Suite is equipped with a Queen size bed, expansive high table, insuite bathroom with bathtub and premium bath amenities, and a lounge area that allows you the comfort and space to work or relax.
All our Junior Suite Rooms are air-conditioned, with telephone, free Wi-Fi, Mini Bar, digital safe, 42" TV with portable USB connection & 24-hour room service.
Maximum Guests : 3 Adults + 2 Children
Area : 420 sq.ft
Reservations Assistance : +91 033 6655 7000