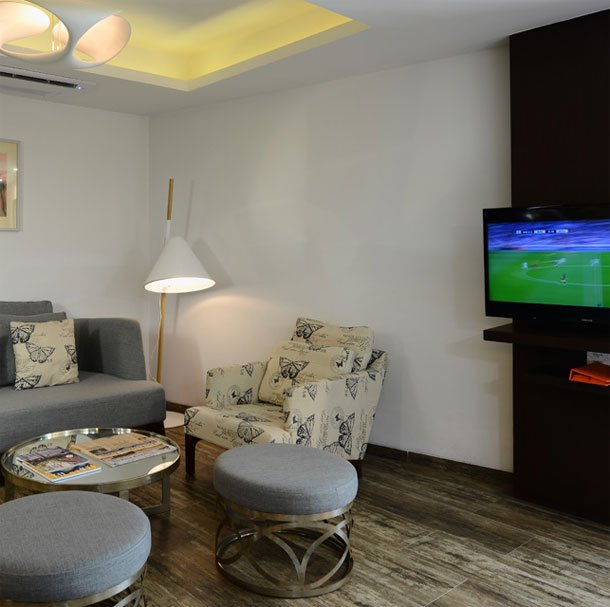 Unwind in the Exquisite Comfort of HoJo Hospitality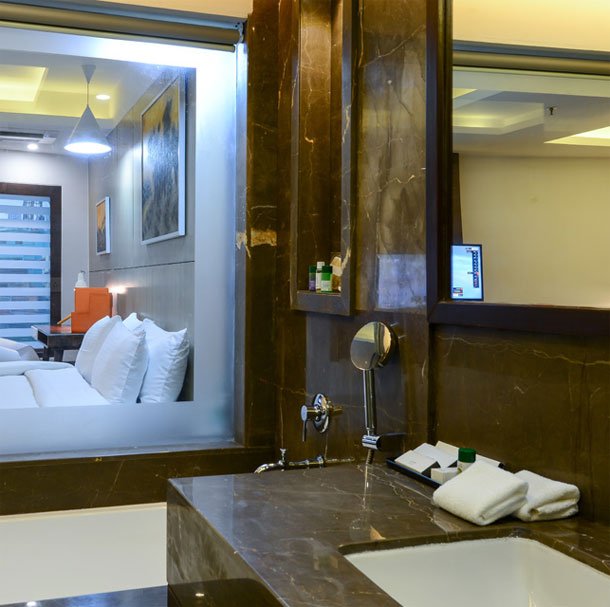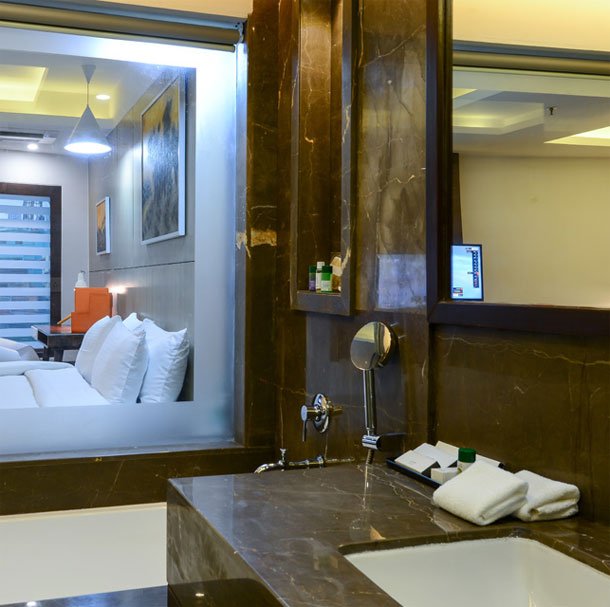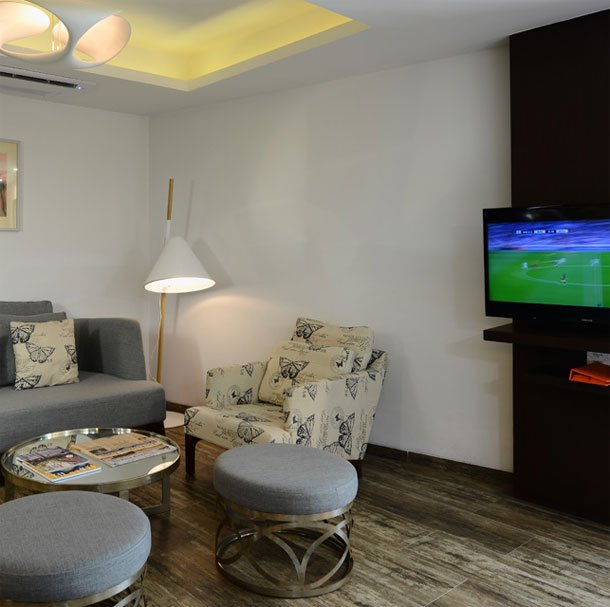 Amenities in this Room
Free WiFi
Premium toiletries
Coffee/Tea Maker
Flat Screen Televisions
Hairdryer
Cribs Available
Bathtub With Shower
High Rise Study Table
Iron Box
Mini bar
Premium Towel
Room Telephone
Here are some more reasons to come stay with us

Room cleaning Amazing hotel, really liked the service and considering the price it really offers more than what u expect , special thanks to Asif Rahman for regularly keeping us comfortable in our rooms by cleaning it regularly , would highly recommend staying here


Nest is a wonderful place to dine in I alongwith my family went for breakfast. The variety was widespread, food is sumptuous and the hospitality is marvelous.
For a breakfast menu, the variety was nothing to boast of but it consisted of everything expected and desired in a breakfast menu. The taste and promptness of service is quite good.
It would be worth mentioning that Ms. Pallavi Sardar was very eager and polite at the same time as far as service is concerned and it would be unfair not to mention her name here. Her politeness made the day for all of us.
This restaurant is worth trying for a good dine in with your loved ones.



Great service by Staff The hotel is neat, clean and well serviced overall. The staff especially, is very helpful and polite.
That I think is the best USP of the hotel.
My work trip was made extremely comfortable by
Sanchari right from from check in until checkout.
Swarnadip (Night Shift guy)
Sidharth (assisted with the papers)
Arman (assisted with the luggages)
Thanks!


Book Direct with Us and Get these 8 Exclusive & Fantastic Benefits
Let Us Help You Make that Direct Booking
With every single booking directly made with us, here are our 8 exclusive & fantastic value additions you get for your stay.
This is over and above the fabulous dining offers that is on at the best hotel near Kolkata airport, and not available anywhere else.
8 Benefits as you Book Direct with Us
Free Sandwich & Welcome Drink
The Lowest Price Guarantee
1 FREE MEAL over and above Breakfast OR One-way Airport Transportation
The Most Flexible Cancellation Terms – You can cancel directly with us up to 24 hours prior to arrival without penalty charges, except for all advanced purchase rates and prepayment rates.
No Hidden Costs, Booking or Service Fees – Many travel sites charge extra fees for bookings; we do not.
Easy to Make Changes to your Reservation – Contact us directly if you want to make changes to your reservation to ensure changes are made accurately.
Priority Consideration for Room Requests – Talk to us directly to receive the legendary HoJo experience.
Knowledgable & Dedicated Reservation Specialists – Our professional Reservations team will provide you with a personalised service and ensure we take care of you. If you have any questions, we are ready to assist you immediately.
Use This to Book Direct. Let us take care of the Rest.
Our Junior Suite is for the indulgent traveller
The lush, dark yet vibrant shades of the bedroom, beautifully complemented and accentuated by the toned furnishings of the living area projects a space of exquisite comfort, designed to cater for both the business and pleasure traveller. If you are looking for the finest suite room accommodation near to Kolkata airport or for the city , expect nothing less but world-class hospitality at Howard Johnson by Wyndham Kolkata's Junior Suites.
Each Junior Suite is equipped with a Queen size bed, expansive high table, insuite bathroom with bathtub and premium bath amenities, and a lounge area that allows you the comfort and space to work or relax.
All our Junior Suite Rooms are air-conditioned, with telephone, free Wi-Fi, Mini Bar, digital safe, 42" TV with portable USB connection & 24-hour room service.
Maximum Guests : 3 Adults + 2 Children
Area : 420 sq.ft
Reservations Assistance : +91 033 6655 7000