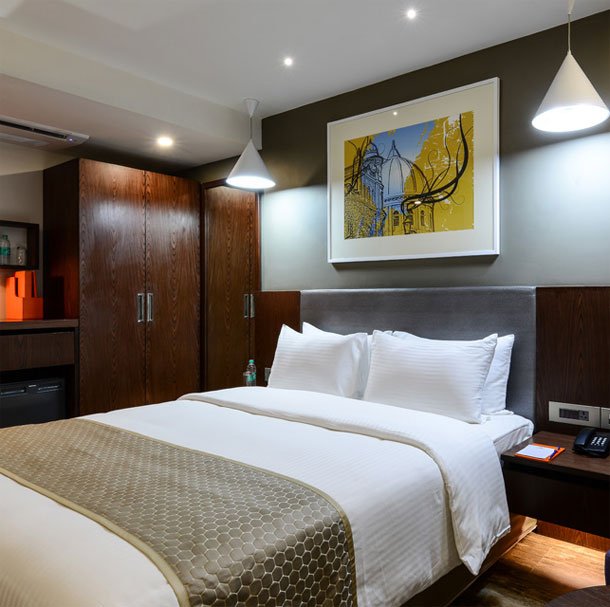 Elegant. Tasteful. Sunshine Happy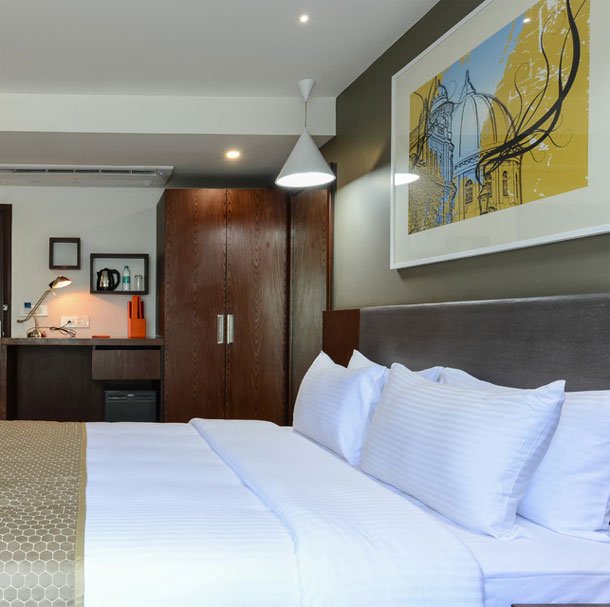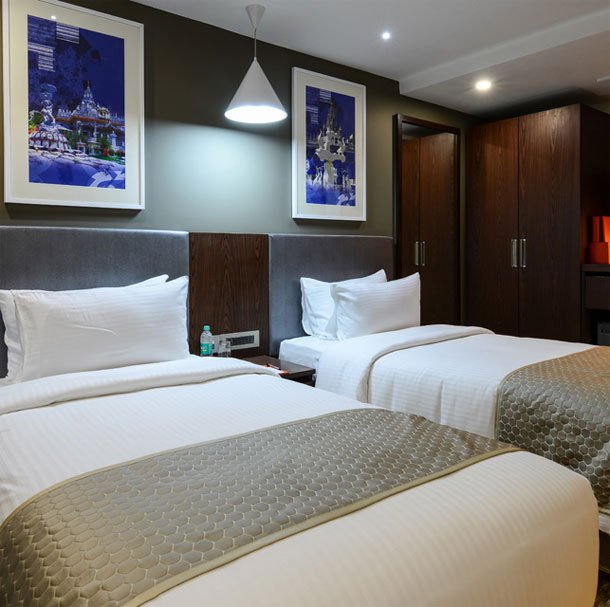 Amenities in this Room
Free WiFi
Premium toiletries
Coffee/Tea Maker
Flat Screen Televisions
Hairdryer
Cribs Available
High Rise Study Table
Iron Box
Mini bar
Premium Towel
Room Telephone
Jhalmuri
Here are some more reasons to come stay with us

Appreciation Team at hojo is amazing.... especially staff like Souvik/Suvankar/Arijit/Ajit/Debarnab/Samina/Washi Ahmad are so polite, courteous humble and approachable.
I really want hojo to appreciate your staff mentioned above...keep the good work guys..you are the true ambassador of hojo...it was pleasure staying in hojo and will come back to hojo whenever I get an opportunity.


TejeshDongare1990
5/19/2019

Excellent Friendly check in staff. Good location, comfortable rooms,decent amenities. The staff at their restaurant The Nest was superb. The executive chef Totam went out of his way to prepare some Calcutta delicacies. The restaurant manager Kaushik and the staff Avijit and rest were extremely courteous and friendly. Take a bow gentlemen.


The Finest Deluxe Room Accommodation
The Deluxe category rooms at the Howard Johnson by Wyndham Kolkata are decorated in an elegant and tasteful contemporary style, offering spacious and comfortable accommodation, suitable for all types of travelers, whether on business or leisure.
A well-equipped writing desk, free Wi-Fi internet connection, a mini-bar and digital locker are amongst some of the essential comforts in our Deluxe Room accommodation that ensures your stay with us is productive, trouble-free and smooth.
Our Deluxe Category Rooms come in both Twin Beds & Double Bed (Queen size) versions
All our Deluxe rooms have Queen size beds with the finest linen and mattresses to ensure our guests are well rested and revitalized to make the best of their trip in the city. With world-class amenities and exceptional comfort, the deluxe room is the perfect choice for business travelers looking for the best hotel rooms near Kolkata airport.Our Deluxe rooms are available for both smokers and non-smokers – please mention your preference at the time of your room booking.
Maximum Guests : 2 Adults + 2 Children
Area : 215 sq.ft
Reservations Assistance : +91 033 6655 7000