CLOSED | The Great Indian Republic Feast on 26 January 2020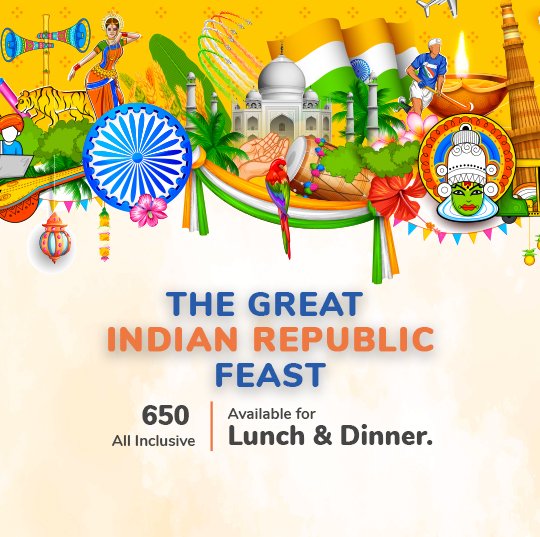 Happiness, is a Table booked in Advance. 🏃We fill up fast.
A Republic Day Buffet like No Other – Welcome to the Great Indian Republic Feast
Come together to celebrate the spirit of the Republic at Nest – Kolkata's favourite Bengali Restaurant on 26th January 2020, serving Lunch & Dinner.

When : 26 January 2020
Where : At Nest, Howard Johnson Kolkata, serving Lunch & Dinner.