All-you-can-Eat Weekday Buffet for Lunch & Dinner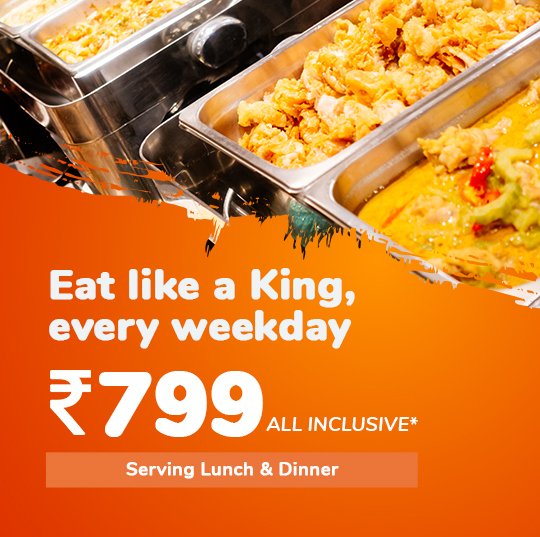 Happiness, is a Table booked in Advance. 🏃We fill up fast.
New Town Kolkata's most popular Weekday Buffet is Back !
Now, eat truly like a King with our Weekday Buffet at Nest Restaurant, Kolkata's favourite All-day Dining Restaurant with emphasis on Bengali Cuisine.
When : All Weekdays, from 12.30 pm – 10.30 pm
Where : Nest, Serving Lunch & Dinner
Weekday Buffet Menu
Starters – 1 Veg /1 Non-veg
Soup – 1
Salads – 4 (Includes 1 Non-veg)
Rice – 1
Lentil-based Dish (Dal) – 1
Veg Main Course – 6 (3 Indian, 1 Continental & 2 Oriental)
Non-veg Main Course – 3 (Includes 1 Biryani)
Desserts – 5
You could also try our Perfect Weekend Dining