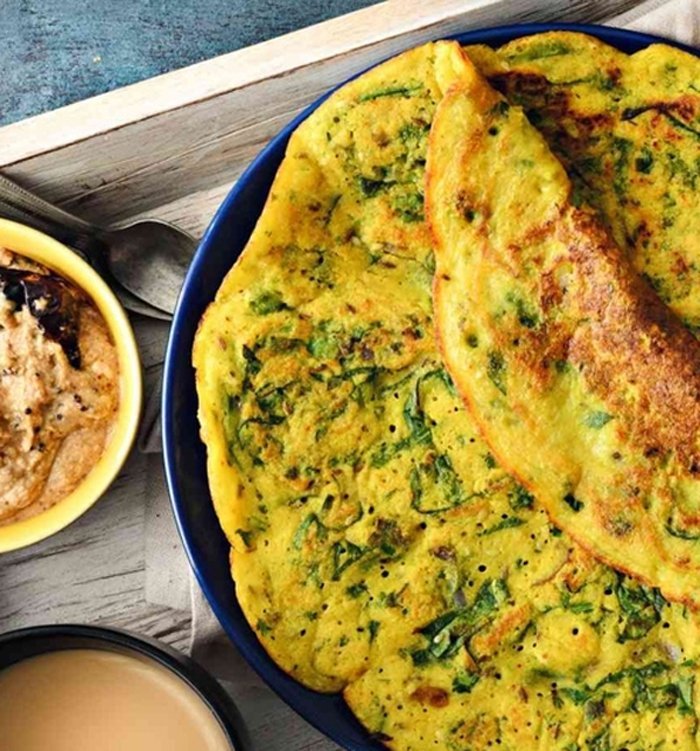 Since everyone is opting for home-cooked meals, hasn't deciding the breakfast menu become a task? Juggling between everyone's preferences is quite challenging. You can simplify your life by adding a packet of oats in your kitchen cabinet and surprise your family members with an Oats Chila. Oats are rich in dietary fiber, and oat-based foods are readily consumed by people who are on a weight loss spree.
It wouldn't be wrong to say that oats are one among the most health-giving grains. Even though it's packed with nutrients, it wasn't always preferred amongst wheat and barley. Oat farming began as early as the Bronze Age. There are 3 ways of using oats, grinding it for oat flour or oats bread, as a thickening agent in barley or it's simply used to make oatmeal.
It is one ingredient that can be used to cook a variety of dishes. And here's one way of adding a twist to the regular Chila with oats. Coming straight from HoJo's kitchen here's an easy way to prepare the Oats Chila.
Prepare Oats Chila, the Easy Way
Ingredients
| | |
| --- | --- |
| Oats | 1 cup |
| Gram flour or chickpea flour | 1/4 cup |
| Cumin seeds | 1 teaspoon |
| Turmeric Powder | 1/4 teaspoon |
| Carrot | 1/2 grated |
| Onion | 1 chopped |
| Green chilies | 1-2 chopped |
| Coriander leaves | 2 tablespoon |
Method of Preparation
Blend oats in the mixer and pour it into a mixing bowl.
Add all the ingredients to this mix.
Lacquer the girdle/tawa with oil or butter.
In a circular shape, spread a thin portion of the barter.
Sprinkle oil on it.
Once it's cooked, flip it over and allow it to cook.
Serve hot.
Try making Oats Chila, it might just become a favorite that you frequently prepare for your family members. Make your breakfast extra special with this delicacy.